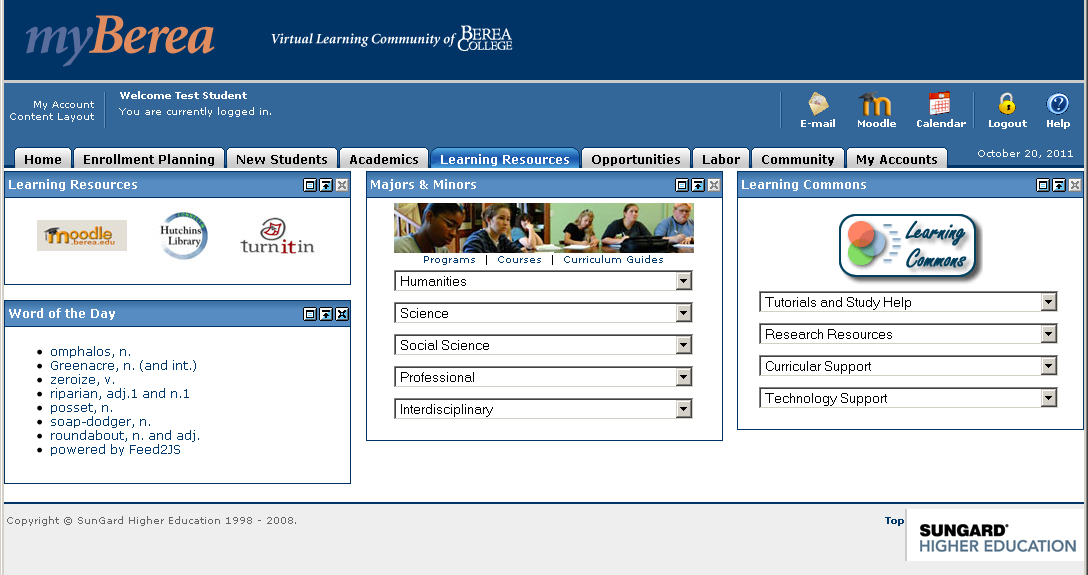 MyBerea College Experience
MyBerea College experience was great! I really enjoyed the classes I took and the people I met there. The campus is beautiful, and it's close to a lot of places I wanted to go. The dorms were perfect for me, and I never had any problems. MyBerea College experience was great, and I would recommend it to other students!
MyBerea College Experience
I have had a fantastic experience at Berea College! The staff is welcoming and accommodating, and the classes are challenging and exciting. I have made many friends here and am looking forward to continuing my education here.
Advice for prospective students
If you are considering attending Berea College, here are some pieces of advice to help make your decision easier:
First and foremost, consider whether Berea is the right fit for you. The college is small, with a close-knit community that supports students and offers opportunities for personal growth. Berea's values emphasize integrity, service, selflessness, and creative expression.
Be prepared to work hard. Berea is a challenging school with rigorous coursework and demanding extracurricular activities. But the rewards are worth it: a rich intellectual experience and lasting friendships.
Get involved on campus. There are plenty of opportunities to get involved on campus – from joining a club or organization to participating in public affairs debates or community service events. Participation makes Berea feel at home and helps you develop skills you can use after graduation.
Be bold and ask for help when you need it. At Berea, we believe in helping our students achieve their goals – no matter how big or small they may seem at first blush. If you ever find yourself struggling academically or socially, don't hesitate to contact your professors or fellow students for assistance. We're here to help!
Highlights from my time at Berea College
Overall, my time at Berea was terrific. I had the opportunity to join various clubs and organizations, make friends from all over the country, and learn so much while on campus. Here are just some of the highlights:
1) I joined a club called CWRU Speakers Forum. This was a fantastic opportunity to develop public speaking skills and meet new people.
2) I also joined the Berea College Republicans. This allowed me to network with other conservatives on campus and learn more about the political process.
3) I also belonged to the Delta Tau Delta fraternity. This was an excellent way to make friends and build leadership skills.
4) I participated in several student government initiatives, including serving as treasurer for my first year and vice president my sophomore year. I learned much about college governance in both roles and developed meaningful relationships with campus officials.